A Test for Our Time:
Crisis Leadership in the Next Normal
Why I wrote this book?
Almost every day we hear stories about people who have accomplished extraordinary things in their lives. What we may not realize is how often these people started out in mundane ways, seeming unlikely to succeed. When we think of heroes, we typically think of "first responders"—the police, firefighters, and medical professionals, who put their lives on the line. But during the pandemic, there were also heroes on the front lines of innovation, working fast and furious to help combat the spread of the coronavirus.
A Test for Our Time is the unlikely and improbable story of OraSure Technologies Inc., the small and pioneering company that created the acclaimed InteliSwab® Rapid COVID-19 Test—the "easiest to use" test of its kind and the "#1 Standout Product" to hit drugstore shelves in 2021. InteliSwab® is truly a test for our time!
I was Orasure's CEO during these unprecedented times.
During this calamity and all its uncertainty, I learned what it took to be bold and calm, to make right and tough decisions, and to be fully accountable. I opened up and risked vulnerability, which allowed me to build empathy.
I learned the art of trust and steered OraSure through its most complicated and challenging storm to achieve more than anyone imagined possible.
You will love this book if you are:
Interested in ways to overcome crises—as a leader and an individual;
Seeking new means of inspiring and motivating others;
Appreciative of underdog stories and the lessons they teach;
A believer that a "hybrid workplace", remote and in-facilities employees, can collaborate effectively to make magic happen;
Curious about our fundamentally changed workplaces in a crisis-filled next normal.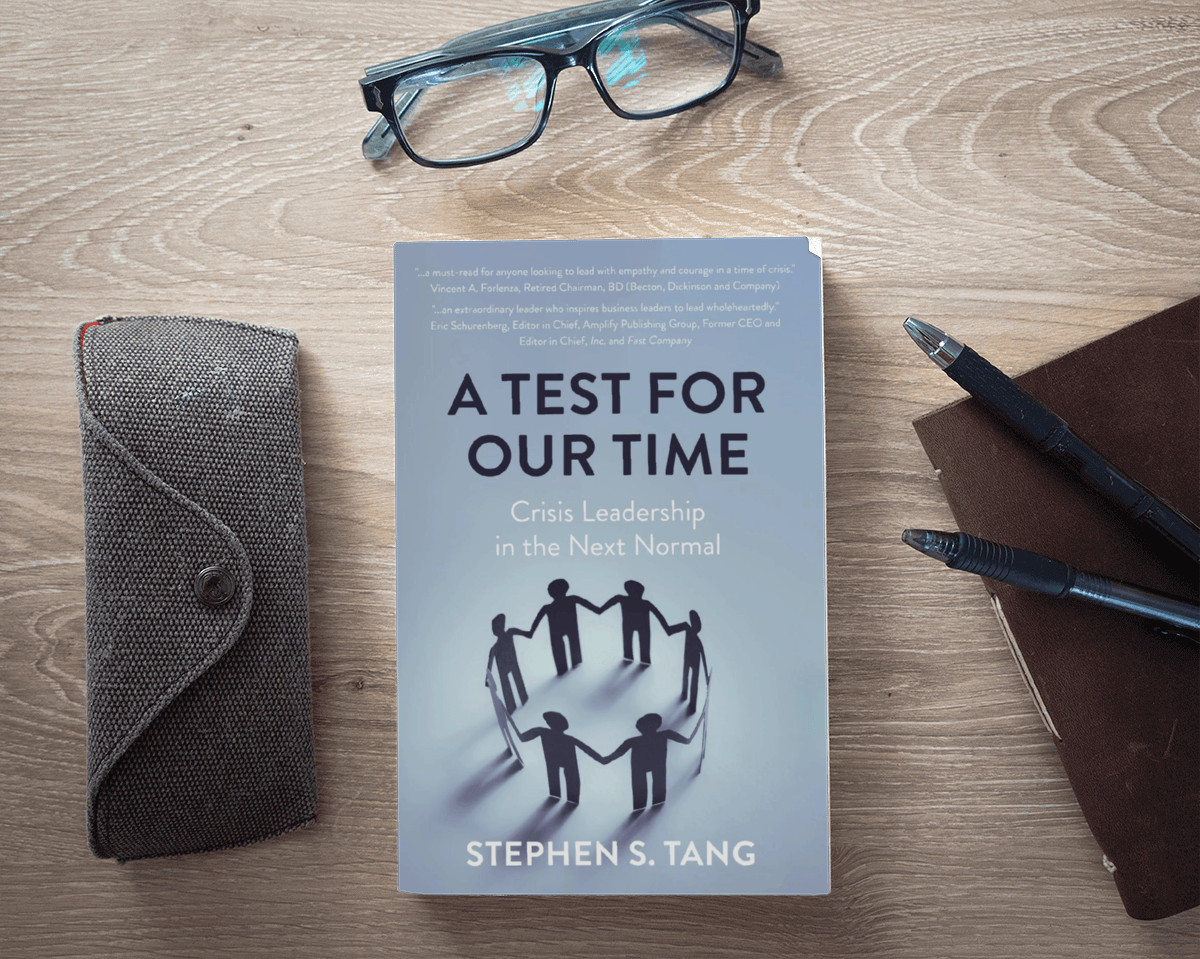 " When we have the will, we have the power to rise above and create something beautiful and powerful from the ashes. We are each the hero of our own story.  Our time is now- let's write the next chapter of the next normal—together."
What I explore in the book.
Modern leadership, crisis, caring, setbacks, company culture, achievement, failure, and the roller-coaster of getting back up, time and again.
Untangling and applying concepts from Dare to Lead (Brené Brown), Think Again (Adam Grant), Bittersweet (Susan Cain), True North (Bill George and Zach Clayton), and many others, weaving a coherent and compelling narrative that covers the following:
Leading whole people wholeheartedly
Journeying into and out of the darkness together
Aspiring, risk-taking, learning, and achieving together
Living with fear, anxiety, and daily coping, and how to accept uncertainty together
Inviting and embracing challenges outside of work to align and motivate people while they work
Belonging and inclusion to help overcome isolation and loneliness.