Stephen S. Tang, Ph.D., MBA
Author, Thought Leader, and Former President & CEO and Chairman, OraSure Technologies, Inc. (NASDAQ: OSUR)
Recently featured as a "Renaissance Man" by William & Mary Alumni Magazine, Steve Tang has been a respected executive and thought leader for many years. In his 40-year career, he has held the titles of Chairman of the Board, Chief Executive Officer, and Founder/Owner for 33 combined years. He is the author of A Test for Our Time: Crisis Leadership for the Next Normal due in 2023. His op-ed pieces have been published in The Wall Street Journal, The Hill, Philadelphia Inquirer, and Morning Call (Allentown, PA). He is a frequent speaker and commentator on leadership, business, public policy, public health, innovation, and entrepreneurship.
Dr. Tang was President & CEO of OraSure Technologies, Inc. from 2018 to 2022. During this period the company delivered record revenue growth and the largest expansion of innovative products, employees, and facilities in its 35-year history. Its InteliSwab® COVID-19 Rapid Test is recognized by Oprah Winfrey's company as the easiest home covid test to use." OraSure is empowering the global community to improve health and wellness by providing access to accurate essential information. Dr. Tang previously served as OraSure's Chairman of the Board of Directors (2016-2018) and was first elected to the Board in 2011.
From 2008 to 2018, Dr. Tang served as President and CEO of the University City Science Center, the nation's first and largest urban research park in Philadelphia. During that decade, he initiated, led, and implemented a strategic plan designed to transform the Science Center from a traditional real-estate-focused research park to an innovation and workforce development powerhouse. From 2005-2008, he was a senior executive with Olympus America, at the helm of its Life Science Group of businesses. Before that, he was an energy technology entrepreneur and a senior executive at two leading global management consulting firms.
Dr. Tang was re-appointed to the National Advisory Council on Innovation and Entrepreneurship (NACIE) in 2016 and served as NACIE co-chair through 2018. Previously, he served on the U.S. Department of Commerce's Innovation Advisory Board, from 2011-2012.
Along with Pennsylvania Governor, from 2015-2018, he co-chaired the Team Pennsylvania Foundation, which bridges the gap between state government and the private sector. He also served from 2014-2016 as Chairman of the Board of the Committee of Seventy—an independent, non-partisan advocate for better government in Philadelphia that works to achieve clean and effective government, better elections, and informed and engaged citizens. He was the first person of color elected to chair both of these organizations.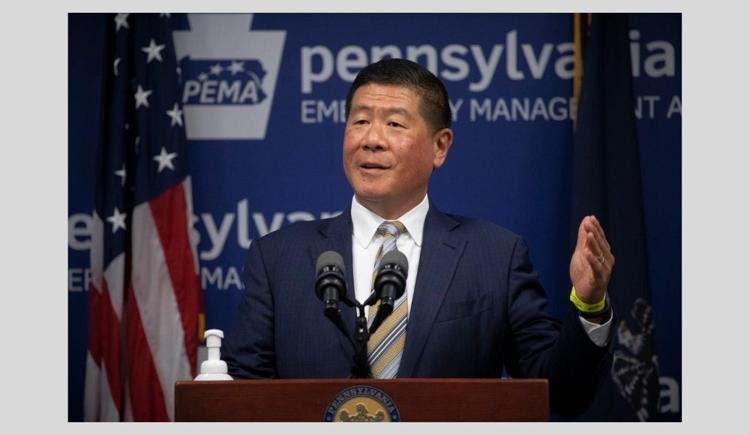 Dr. Tang has served several multiyear stints on advisory and fiduciary boards for the College of William and Mary in Virginia, Lehigh University, Seton Hall University, Thomas Jefferson University, Temple University, University of the Sciences, Harrisburg University, the Greater Philadelphia Chamber of Commerce, and Life Science Pennsylvania.
He has received numerous honors and awards, including the 2022 Lehigh University Distinguished Alumni Award for Outstanding Entrepreneurship, the 2021 7th Annual Globy Award for Corporate Leadership from Global Philadelphia Association, the 2021 Lehigh Valley Business' Healthcare Power 30 List member, the 2021 Pennsylvania Healthcare Power 100 from City & State Pennsylvania, the 2021 Spirit of Innovation Award (on behalf of OraSure) from the National Museum of Industrial History, the 2018 Leadership Award from the Association of University Research Parks, the 2018 Dennis Clark Solas Award from the Welcoming Center for New Pennsylvanians, Philadelphia Magazine's 2017 100 Most Influential Philadelphians (#28), City & State Pennsylvania's 2017 50 Over Fifty, Philadelphia Business Journal's 2017 Power 100, Rad-Girls.com's 2016 Rad Guy of the Year and was named one of Philadelphia Business Journal's 2015 Most Admired Chief Executive Officers.
Dr. Tang earned a Ph.D. and MS in Chemical Engineering from Lehigh University, an M.B.A. from the Wharton School of Business at the University of Pennsylvania, and a B.S. in Chemistry from the College of William and Mary. He also has been awarded honorary Doctor of Humane Letters degrees from Philadelphia University (nka Thomas Jefferson University) and Philadelphia's Wagner Free Institute of Science.
Steve was born in Madison, Wisconsin, and raised in Beaumont, Texas, and Wilmington, Delaware where he attended public schools. He lived and raised his family in the Lehigh Valley, Pennsylvania from 1982-2013. He is married to Jill Chernekoff, an executive leadership development coach and former Emmy Award-winning Philadelphia television reporter and news anchor. He is the father of three adult children and two grandchildren. Steve and Jill make their home in Bala Cynwyd, Pennsylvania.